Stepping through the doors of Rakkojae Seoul Main Hanok I immediately felt a sense of calm as I admired the stunning "painting-like" gardens in front of me.
I was travelling with mom and we both looked at each other and smiled. It was this perfect moment when we had arrived at a hotel that would surpass our expectations. From the amenities to the hospitality of their staff, my stay at this five-room boutique hotel was an intimate experience that seamlessly combined elements of the past and present – just like their guestrooms which had handpicked antique furniture and modern-style bathrooms and amenities like a Nespresso machine and complimentary facial sheet masks by House of Dohwa.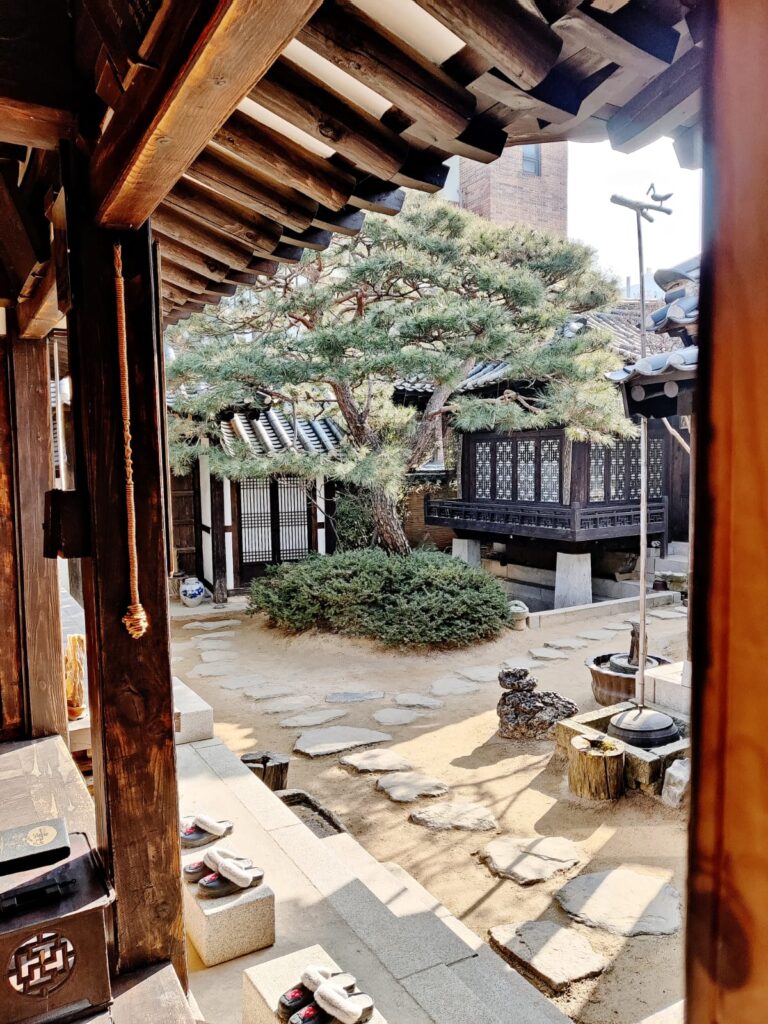 A welcome tea with traditional Korean snacks was offered to us and we sat on the floor in our guestroom to savour the flavours. Time felt like it had paused for that one moment, offering respite from our hectic morning arriving from Incheon.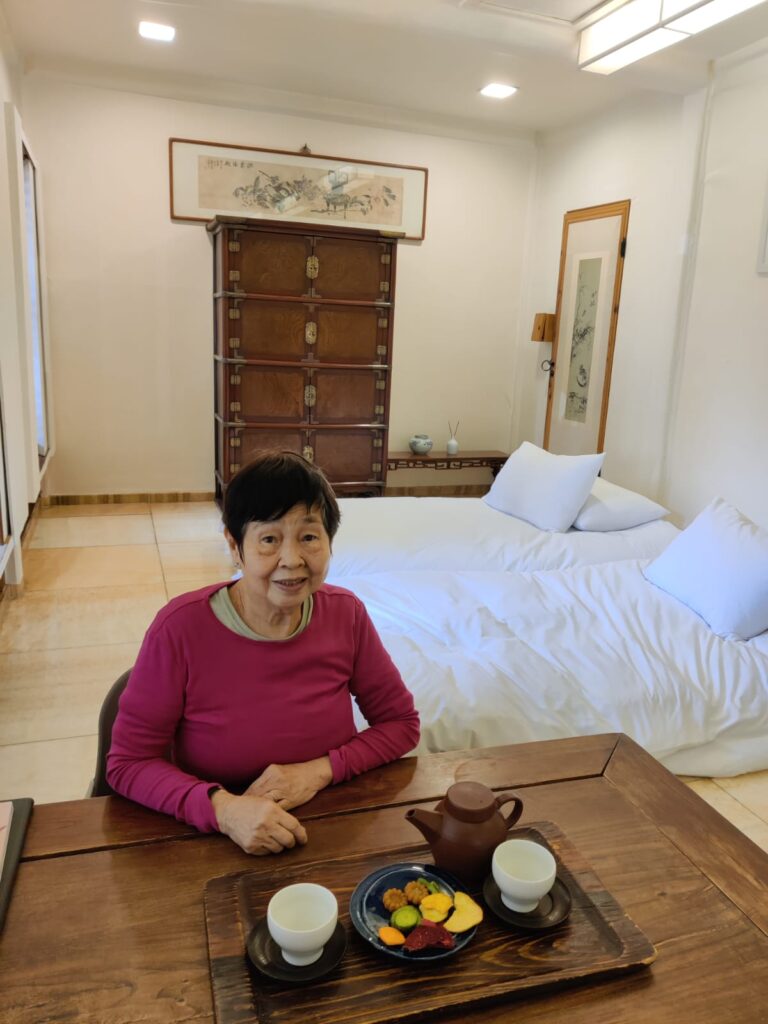 Exquisite Charm of Korean Culture
Stuck at home during the pandemic, I had been doing research on the "must-stay" hotels in Korea and came across online reviews of Rakkojae Seoul by other travellers. Adjectives used to describe their stay at Rakkojae included "Perfect", "Charming" and "Outstanding". Rakkojae has also been featured in photoshoots of K-stars like Rain, and Blackpink, and was the first Hanok hotel to be listed in the MICHELIN Seoul guide in 2017.
Of course, my interest was piqued so when borders reopened between Singapore and Korea, I immediately booked my trip to Korea. I wanted a first-hand experience to discover the allure of this 130-year old Hanok Hotel which promises visitors an immersive experience of the traditional beauty of Korea.
Magical Atmosphere
Rakkojae is a perfect choice for anyone seeking to unwind and destress. I am impressed by the wisdom of the historical architects (or homebuilders) from the era of the Joseon dynasty when they first built these traditional tiled roof residences for the aristocrats of that time. So much thought went behind the design of such homes from the ondol heated flooring, to the mulberry bark Hanji wallpaper and carefully placed windows where one can admire the sky, the ground, and nature.
Nature is integrated into the living spaces to provide sanctuary and comfort and each room offers views of a garden courtyard.
Fast-forward to modern-day architecture, five-star hotels all around the world are now reverting back to taking inspiration from historic Hanok architecture where connectivity to the natural environment offers profound benefits to our overall wellbeing.
Rakkojae has been magnificently restored by one of South Korea's highly revered artisan craftsman and "National Treasure" Master Carpenter Young Jin Chung. and whose work on Rakkojae Seoul Main Hanok has since received international acclaim.
The dedication to recreating the historical property to exude an atmosphere where one can experience harmony with nature by using natural materials like rock, timber and clay is admirable. While chatting with Dr Michael Ahn, who now oversees operations of the Rakkojae Hanok Collection, I learned that restoration work began in 1999 and continued for over five years before they officially opened their Main Hanok in 2003 in Bukchon Hanok Village.
Michael also shared with me about the dispersed village inn "albergo diffuso" concept – originating from Italy where part of the unique experience of staying at Rakkojae is being able to walk through the alleyways of Bukchon Hanok Village to arrive at another set of guestrooms at a newly opened Bukchon Binkwan (located beside the Rakkkojae Culture Lounge).
At Rakkojae, we take great care to preserve the vernacular architecture of a traditional Korean home while providing modern luxuries of a hotel and placing emphasis on privacy."
Dr Michael Jiwon Ahn, Executive Vice President of Rakkojae Hanok Collection.
With two Rakkojae hotels located in different parts of Bukchon Hanok Village, guests can experience an intimate, yet vibrant community-centric local lifestyle while walking through the neighborhood.
Holistic Healing for Mind, Body & Soul
The opportunity to sleep on heated natural jade ondol flooring warmed underneath by hot water pipes during winter was a great experience. I have read about health benefits of sleeping on a heated floor such as improved blood circulation and overall quality of sleep and I can attest that I did have good night's sleep!
Natural Mud Sauna
Another special treat for hotel guests is the Natural Mud Sauna (Jjimjilbang) in the Main Hanok. Complimentary for all guests, the infrared emissions from the natural mud can help to soothe the mind and body and enhance relaxation.
Breakfast – A Full Stomach Makes a Happy Heart
The highlight of our stay as true Singaporeans was the hearty traditional Korean breakfast. While this complimentary breakfast provides guests with an option of a Western-style breakfast, of course, we chose to have our full-fledged cultural experience and do what the locals!
We had grilled fish, served with rice and seaweed soup (miyuk guk, 미역국)) served alongside a fried egg and other banchan including kimchi and pan-fried zucchini. I loved the extra seaweed which was a nice extra touch!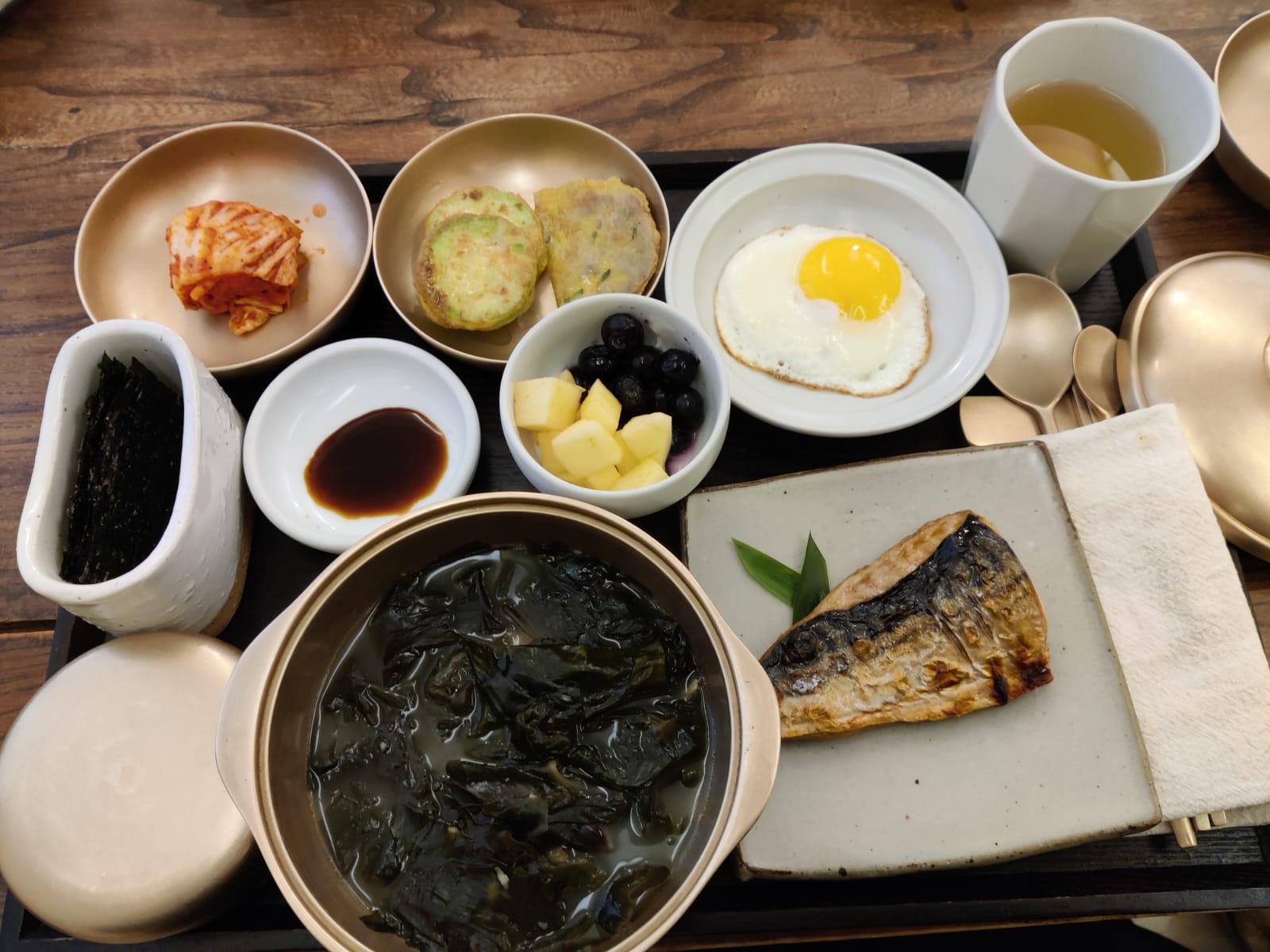 BUKCHON HANOK VILLAGE
Rakkojae Seoul is a short walk away (less than 400 metres) from Line 3's Anguk subway station (Exit 2), Like the hotel, the neighbourhood of Gahoe-dong (translates to "the place where beauty gathers") is a living museum that has managed to preserve the tradition and culture of the country.

Plan an afternoon to meander along the alleys and explore the historic sites, art galleries, museums and antique shops. A favourite spot for that picture-perfect memory is Gahoe-dong 11 located just around the corner from Rakkojae's newly opened hotel, Bukchon Binkwan.
Photo Credits: Rakkojae Hanok Collection & Florence Ang