Mondrian Seoul Itaewon exudes a magical charm that is almost fairytale-like. From the impeccable service of the front desk team to the captivating artworks found throughout the hotel and their stylish rooms, I was impressed by the attention to detail to ensure that the hotel had its own unmistakable personality.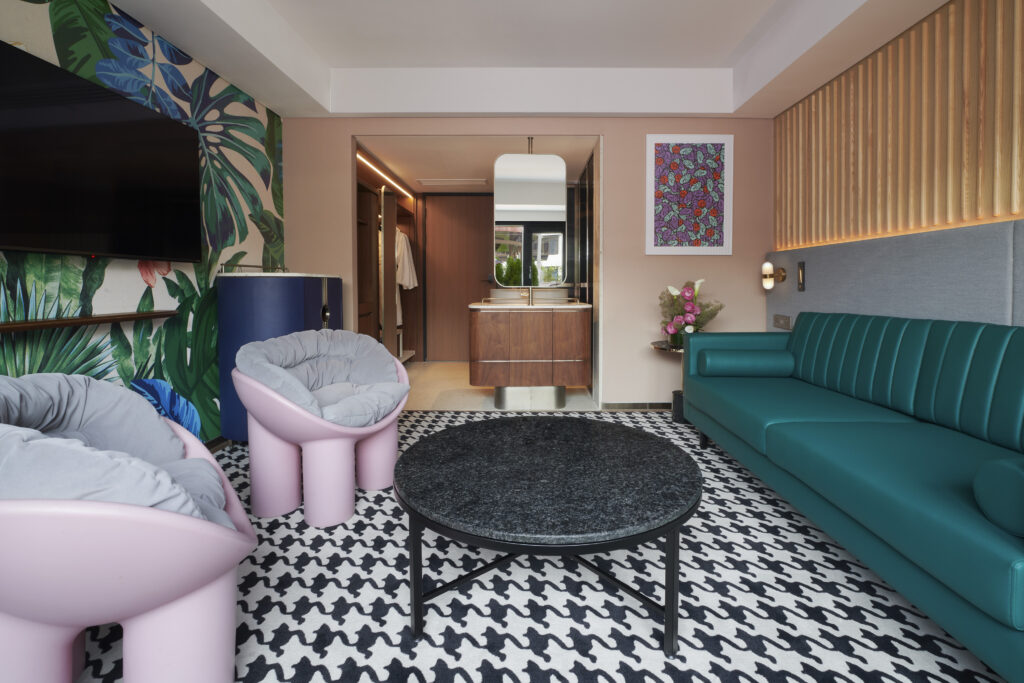 Mondrian is the lifestyle brand of Accor, and as the first Mondrian hotel in Asia, Mondrian Seoul Itaewon certainly sets the bar as a contemporary luxury hotel. Taking inspiration from its namesake, the Dutch modernist artist Piet Mondrian, the hotel reflects a distinctive style that is both playful and colourful. One will appreciate how the design and facilities reflect its international influences and connect guests to the vibrancy of the cosmopolitan Itaewon neighbourhood that it resides in.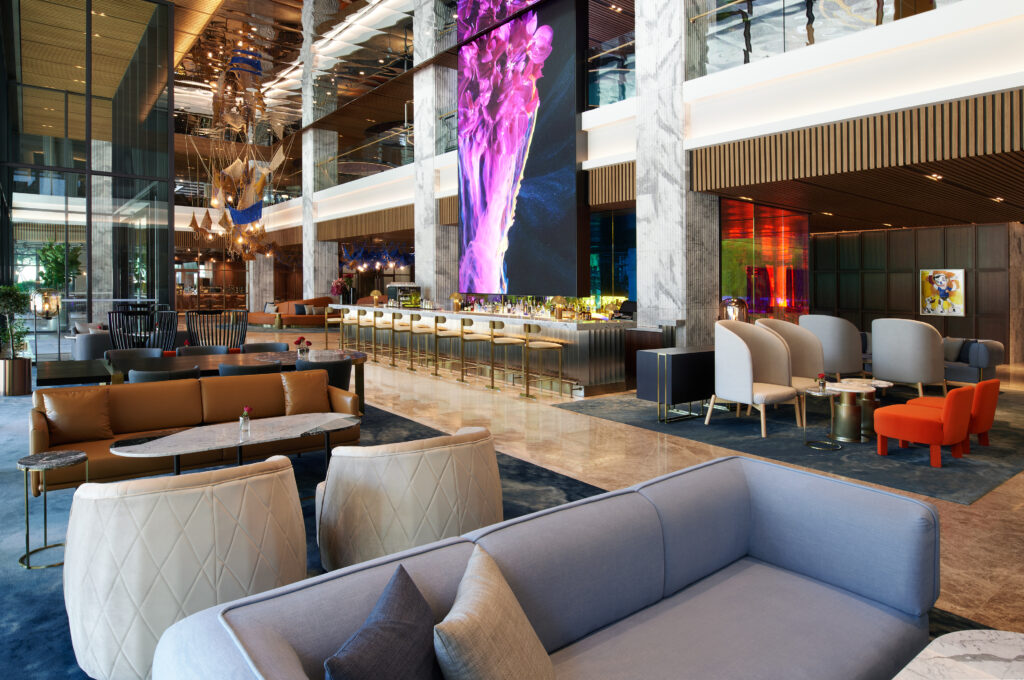 The buzzy atmosphere greets you once you step into the hotel where culture meets modern luxury. On the ground floor, there is Blind Spot, the lobby bar that is a perfect meeting place to enjoy afternoon tea or signature cocktails. Or dine in style at Cleo, the hotel's Mediterranean restaurant where contemporary flavours will delight. Currently, there is a Bottomless Wednesday free-flow wine promotion at the restaurant for lunch and dinner.
For sundowner cocktails, there is Privilege Rooftop Bar for panoramic views of the city or the Rumpus Room on Level 2 that has Great Gatsby vibes with its modernist art decor glamour.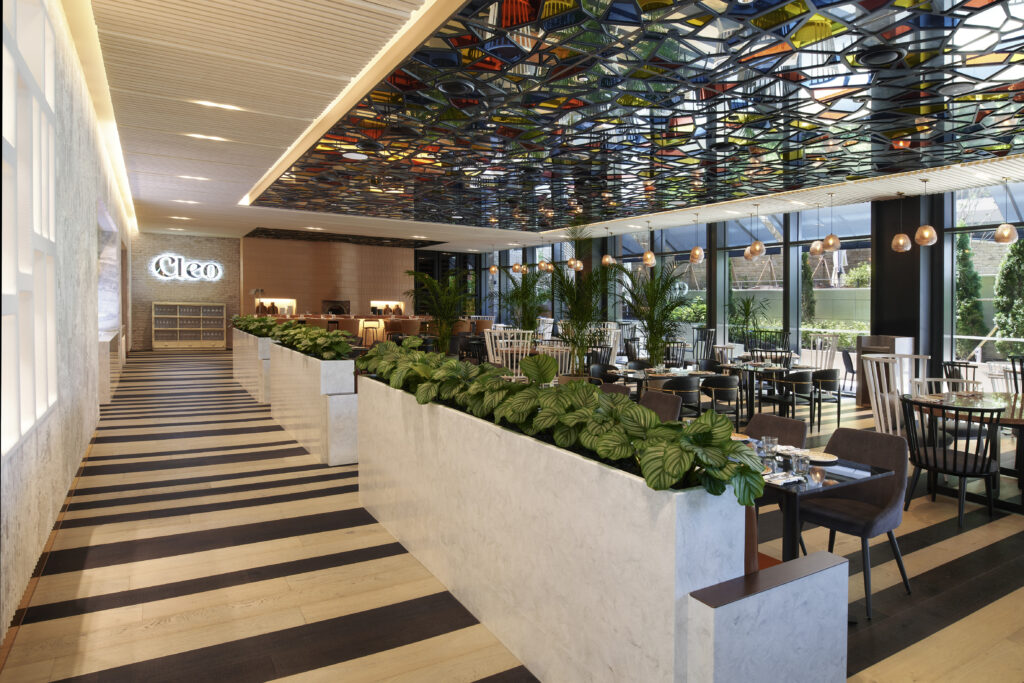 Anything you want is yours
What sets the Mondrian apart from other hotels is their unique blend of warm hospitality and contemporary elegance. From its well-appointed rooms to a state-of-the-art fitness club and a stunning heated pool, the hotel's amenities have a "wow" effect.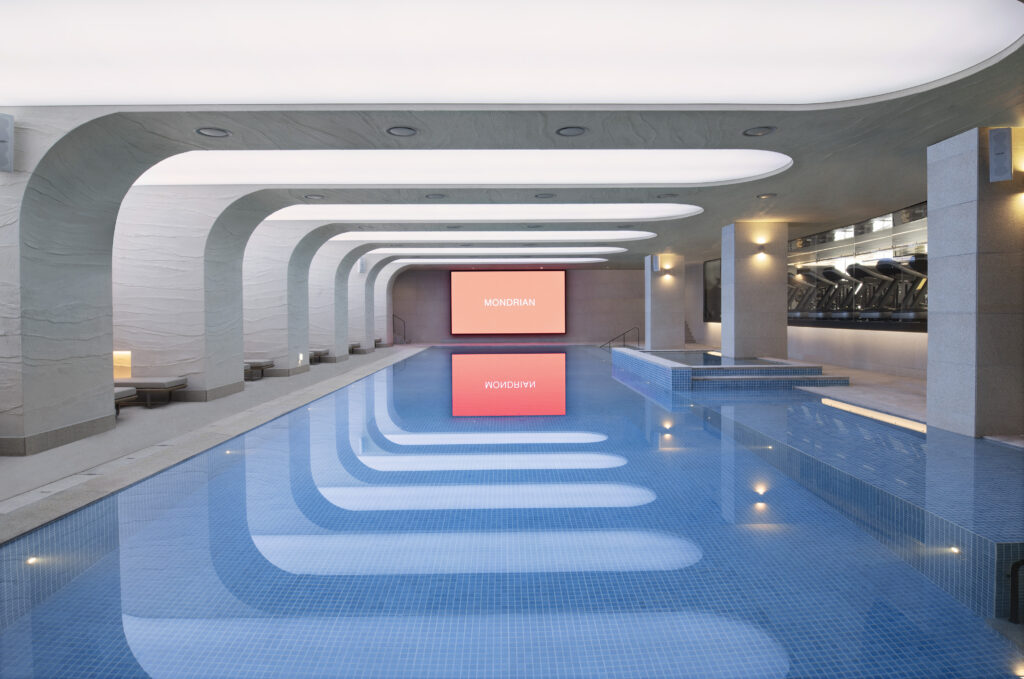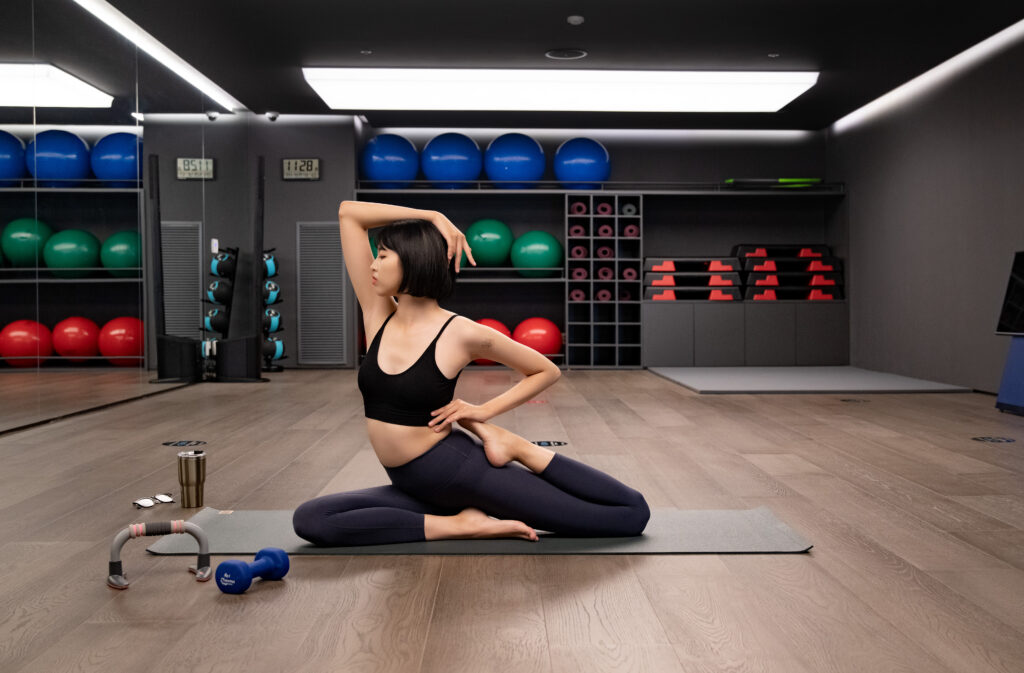 I particularly appreciated their lifestyle concierge services – where everyone was extremely helpful when I needed advice on directions and assistance. Guests can also seek help to make reservations at restaurants which is useful when you don't speak Korean!
We stayed in the Studio Suite which has a separate dining area and living room, and a spacious bathroom that has a free-standing bathtub. It is equipped with modern amenities such as a Nespresso machine, USB charging outlet, and bluetooth speakers and the mini-bar in-room refreshments are complimentary. An extra touch to ensure guests have peace of mind about the hotel's hygiene and cleanliness standards were having air purifiers for guest rooms available upon request,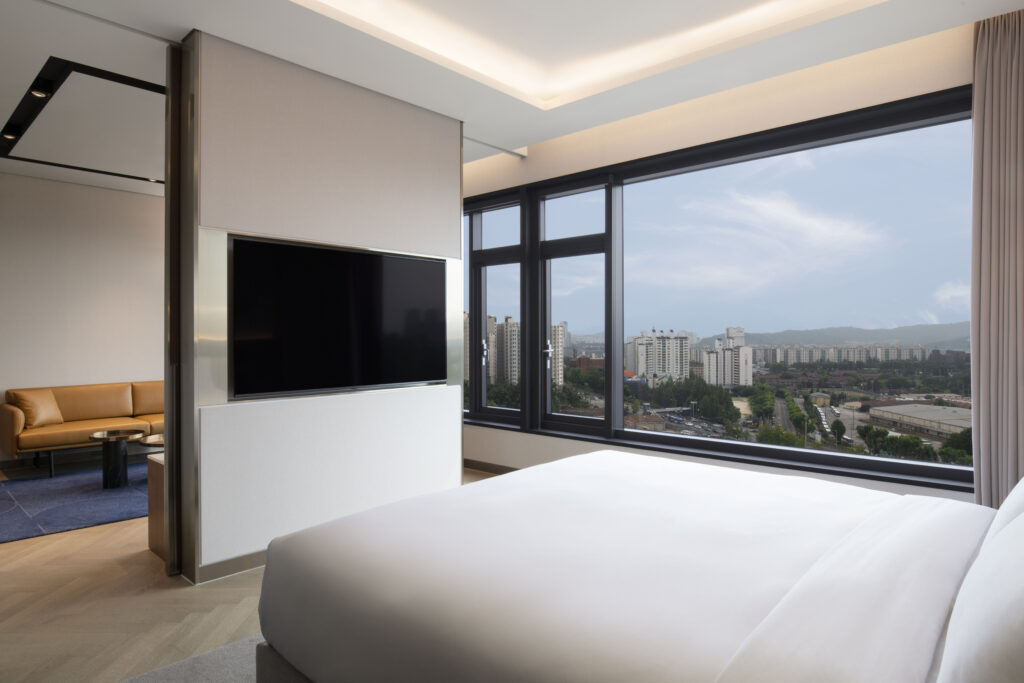 The room was so comfortable that it was almost a challenge for me to head outside to explore. In fact, I probably stayed in the hotel more than I should have as it was so easy to stay indoors to relax and recharge. Plus, there was just so much to discover and enjoy within the hotel!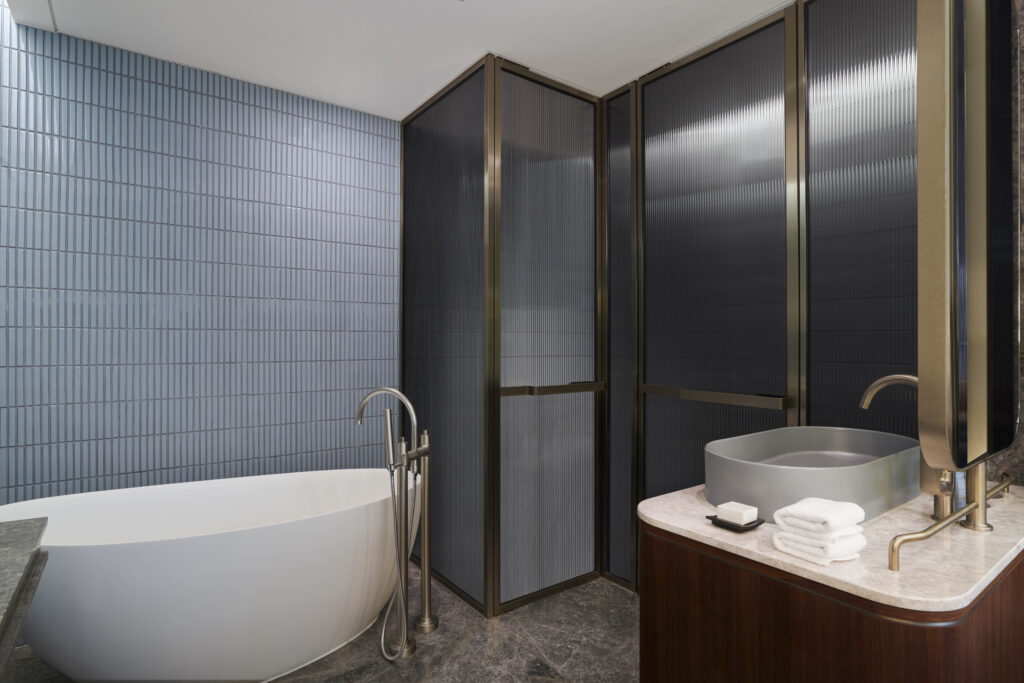 It was wonderful that the hotel has its own shopping arcade in the basement. In addition to spas and lifestyle shops including ARC N Book bookstore, the arcade offers several options for dining and Tae Geuk Dang, the oldest bakery in Seoul, has an outlet there.
Design x Story
My most memorable spaces of the hotel were those that were inspired by two Korean folktales – "Sister Sun and Brother Moon" and "The Fairy and the Woodcutter".
Forest Zone on Level 1 presents a fairytale theme of the forest of "The Fairy and the Woodcutter", a tragic love story that ends up with the woodcutter turning into a rooster when he is forever separated from his beloved fairy wife.
Forest Zone has a delightful ambience to enjoy BFF get-togethers where an unmissable experience is their "Forest Chocolate Set" for two which includes six glasses of signature cocktails and a tray of chocolates. And similarly, the seating area in front of the front desk at Level 2 presents a modern playground setting that evokes cheerful childhood memories.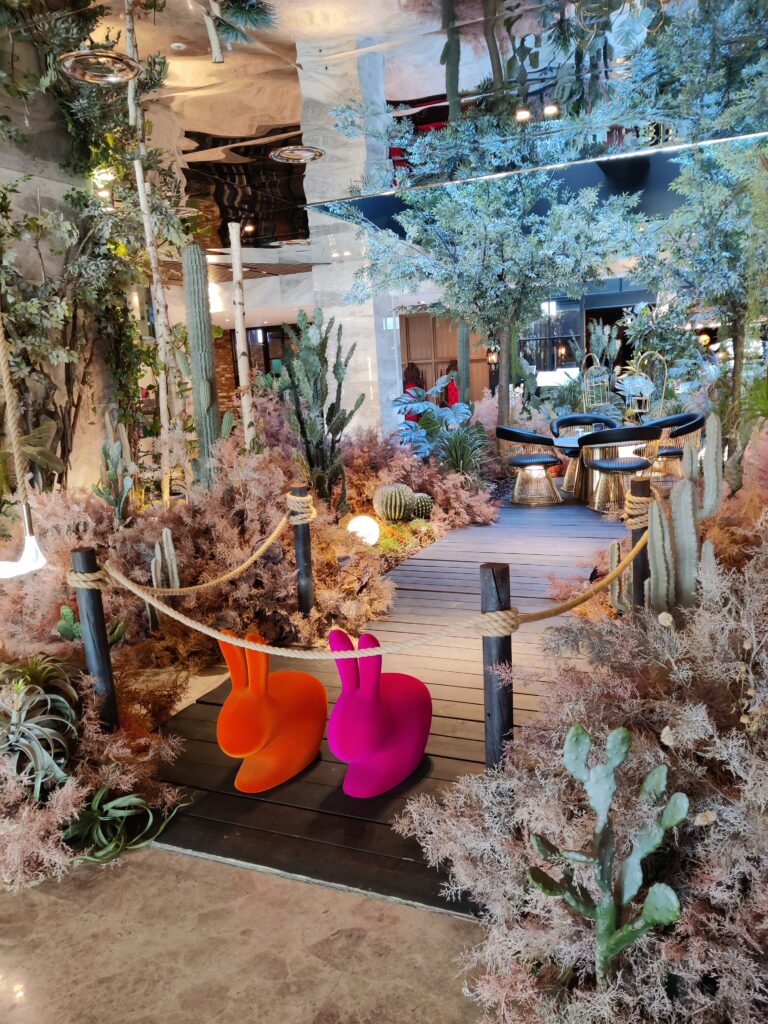 My other favourite place is undeniably the breathtaking Privilege Rooftop Bar that has an outdoor wall façade at the terrace area that was designed in homage to the "Sister Sun and Brother Moon" story about a pair of siblings who were turned into the celestial beings in the sky.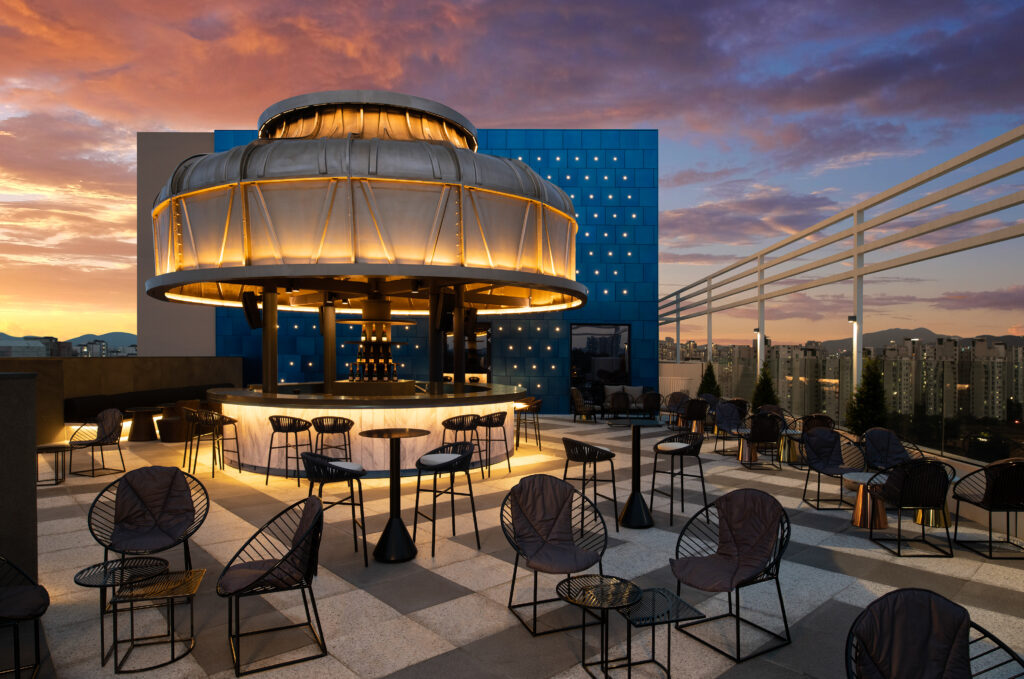 A lifestyle destination
Most recently popularized by the Korean drama "Itaewon Class", Itaewon has earned global recognition as Seoul's most multicultural neighbourhood. It is the heartbeat of Seoul's urban culture and has a lively bar and restaurant scene.
Itaewon Antiques Street, a stretch of road lined with shops selling vintage home furnishings can be found just around the corner from Mondrian Hotel. Due to its proximity to an American military base since to 60s, Itaewon became a popular hang-out place for foreigners who loved how Westernised it was. The street gradually became a place where US soldiers leaving the country would go to the shops to sell their furniture and over the years, it is now known widely as the go-to place to find eclectic furniture pieces.
For a leisurely break from sightseeing, why not visit an Instagram-worthy cafe in Itaewon? Sayoo is a five-storey European inspired cafe that has a different concept on each floor, with its rooftop offering panoramic views of the neighbourhood. Plus, they make their own chocolate, how can you say no to that?
Photo credits: Mondrian Seoul Itaewon