Designed with the millennial traveller in mind, Hotel Cappuccino is Seoul's first urban lifestyle hotel that has created a "Cappuccino Shared Value" programme. To encourage hotel guests to support worthy causes, the hotel has taken a unique approach with thoughtful touchpoints as part of the hotel stay experience where contributing to worthy causes becomes effortless yet meaningful.
Upon stepping in, one will notice a pair of angel wings located beside the hotel's elevators for that Insta-worthy shot. These iconic angel wings are a great way to spread awareness about the hotel's philosophy to create social value for communities in need.
Trendy pet-friendly hotel
Located in the hip district of Gangnam, the 18-storey pet-friendly hotel with 141 guest rooms has its own rooftop bar and introduces impact travel with fun and interesting activities for guests to participate in while contributing to communities in need.
The design of the hotel is simple yet industrial-chic with custom-made beds in all the guest rooms. To encourage guests to reduce their carbon footprint, the hotel takes a unique approach with an E&G (Earn & Giveaway) Amenity Box. An "Angel Coupon" is given to every guest that does not use the amenities in the E&G Amenity Box and it can be presented to the front desk as a donation to Water.org, a global charity organization co-founded by Gary White and Matt Damon providing access to safe water and sanitation. Alternatively, guests can choose to exchange the coupon for a complimentary drink at Caffe Cappuccino, the hotel's lobby cafe.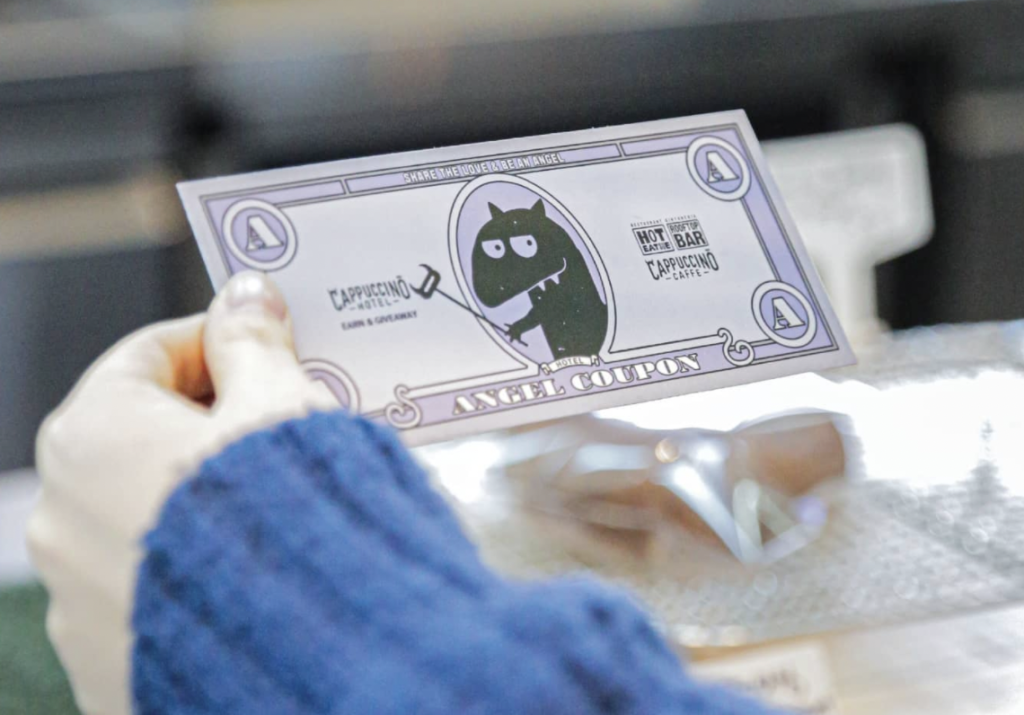 There are several room options, and if you're looking for a special one-of-a-kind stay, consider one of the hotel's two Studio Rooms that are the only two rooms located on the 16th floor, where they have their own private terrace.

Studio 1607 is aesthetically minimalist and embodies the Bauhaus style.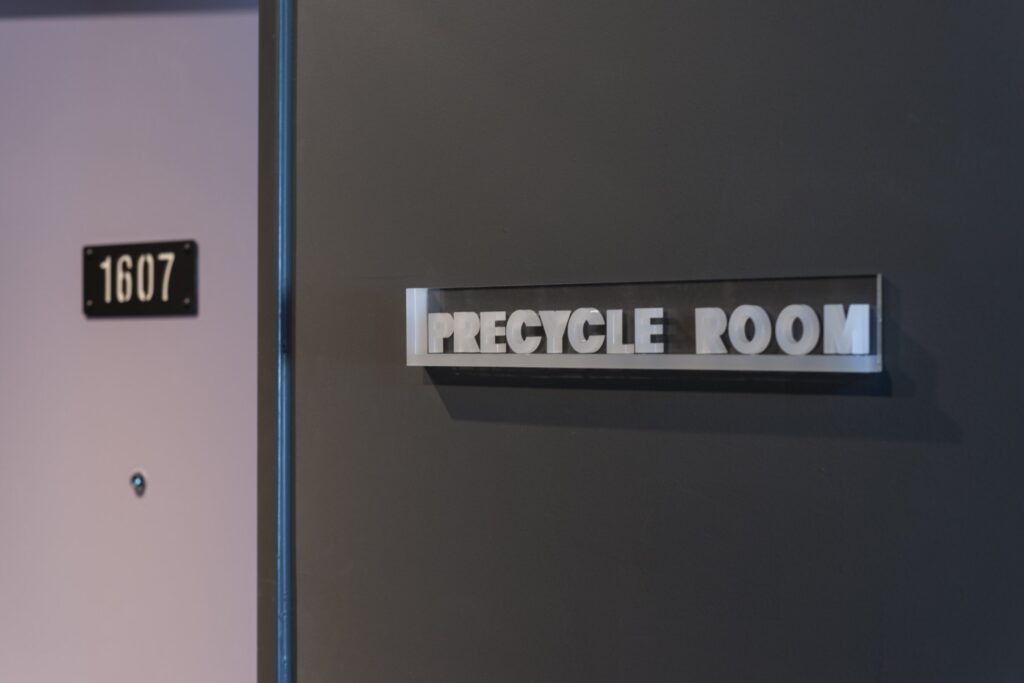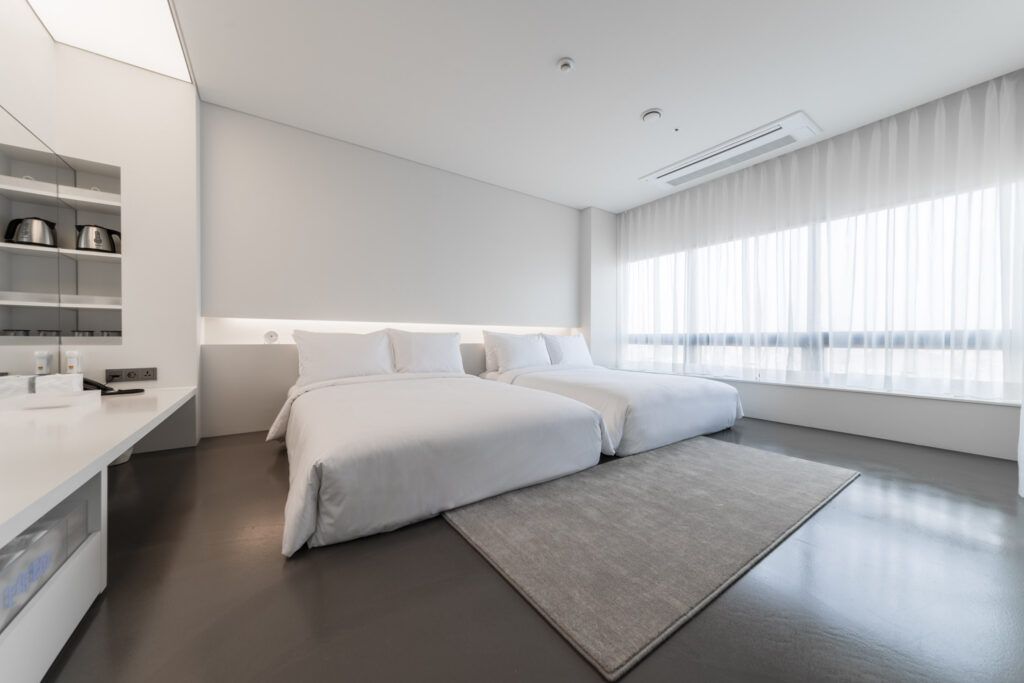 Studio 1608 will appeal to eco-conscious guests with furnishings that have been upcycled and has some unique decor pieces from RE: CODE, a brand known for repurposing used materials to promote the reduction of waste.
Fans of BTS should definitely plan a stay at Studio 1608 as the room was a key filming location for the BTS members in a promotional "Life in Seoul" tourism video, along with the hotel's lobby cafe.
In addition to the hotel's Cappuccino King and Super Twin rooms, there are unique options like the Quad Room, a unique four-person space with two bunk beds, where every bunk has its own TV.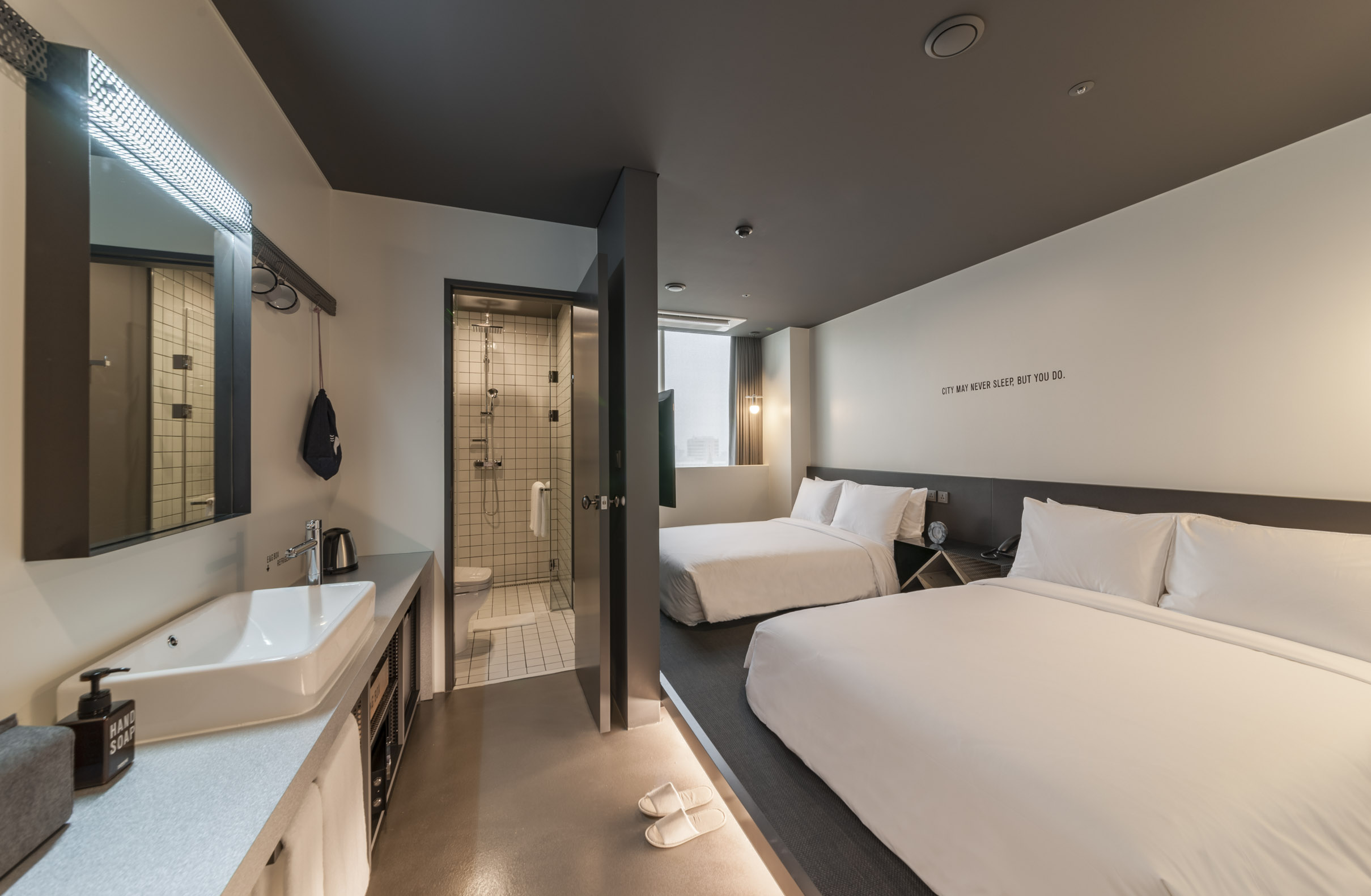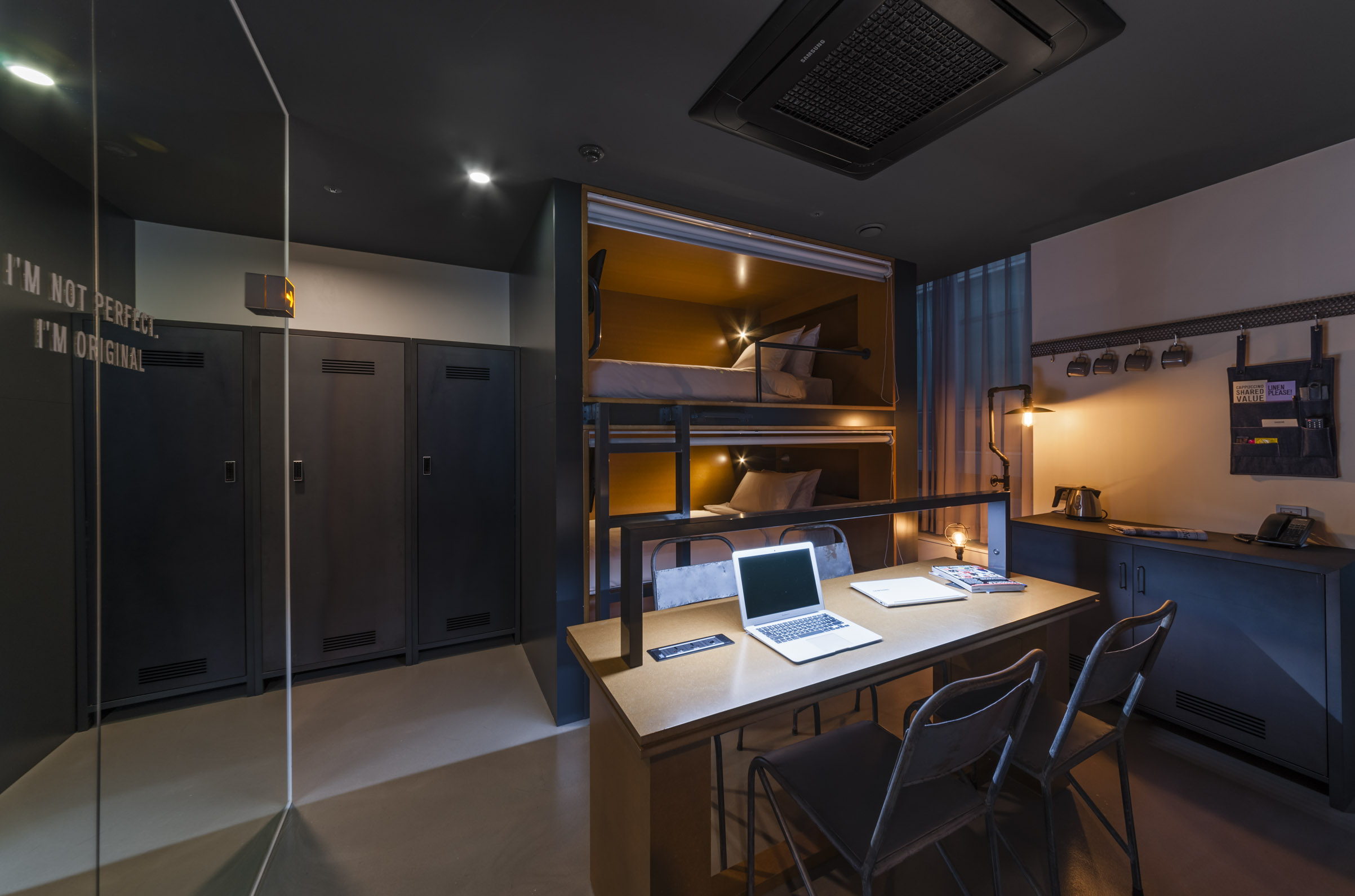 Dog-owners will love the Bark Rooms, designed especially for four-legged guests with special amenities like custom-made doggy beds, toys and pajamas, and even a special room-service menu and a Pet Hinoki Cypress Spa set just for them! Part of the proceeds for any dog-oriented services including stays at Bark Rooms will be donated to KARA, a local animal rights advocacy organization founded by film director Yim Soonrye (Three Friends, Little Forest) for the benefit of stray dogs.
Doing good and supporting social causes as part of the hotel experience
Make an effortless donation to Water.org with every key card swipe when using the hotel's Angel Elevators. The hotel also contributes part of its proceeds to Water.org when guests order from its "Angel's Menu" that is available at any of its three F&B venues: Caffe Cappuccino, Restaurant Hot Eatsue, and its Rooftop Bar.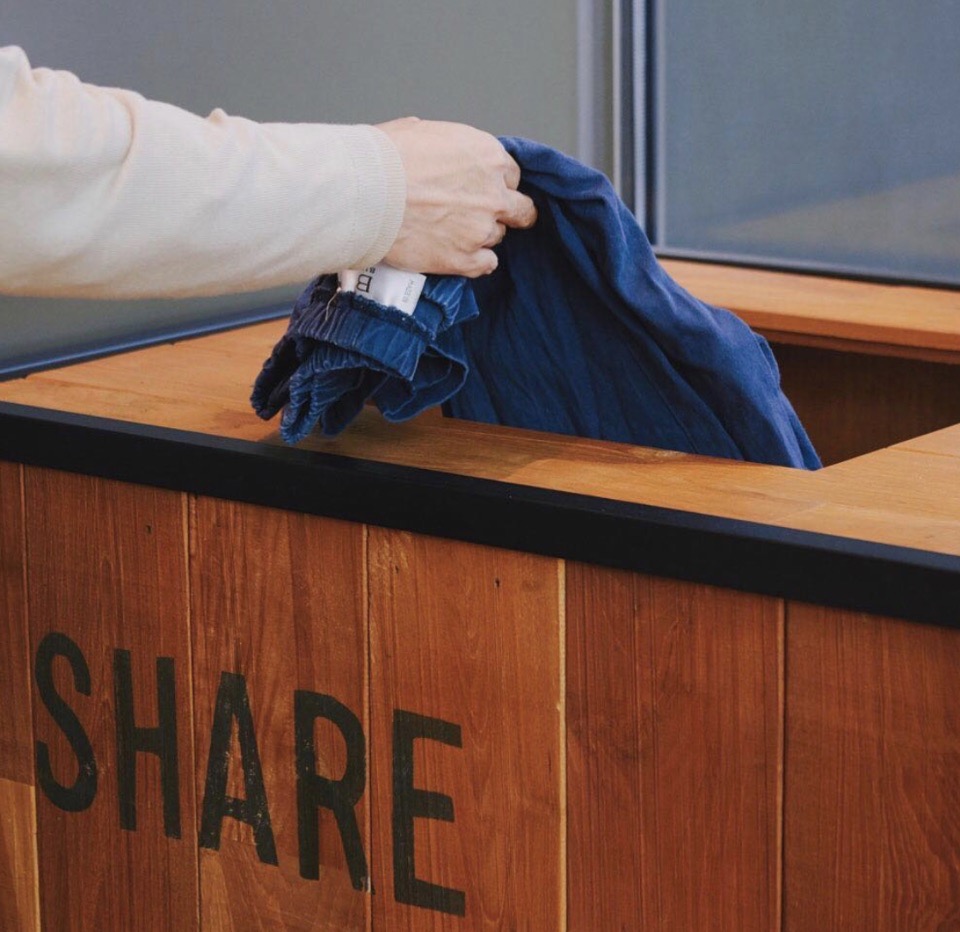 Meanwhile, there is a "Share Your Clothes" box in the hotel lobby where guests who need to find extra space in their luggage can donate their pre-loved clothes to a local charity OTCAN to help others in need.
Additionally, Hotel Cappuccino regularly hosts new social value campaigns in support of different good cause partners.
Exploring the neighborhood
Gangnam (literally translates to "South of the River ") is the perfect base for first-time and seasoned travellers seeking to experience a different side of South Korea. Well-known for its ultra-wealthy and celebrity residents, luxury fashion boutiques and fancy cafes, the vibrant neighborhood is always buzzing with activity and offers a wide range of pop culture experiences.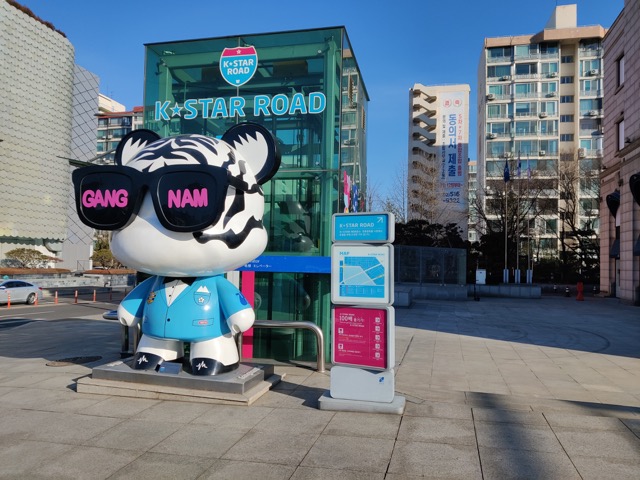 From Cheongdam-dong, the "Beverly Hills" of South Korea, to K-Star Road in Apgujeong where some of the biggest entertainment companies like SM, JYP and Cube Entertainment have their headquarters located, there is much to explore and discover. Gangnam offers its own "hop on, hop off" City Tour Bus for visitors to check out the main tourist sites in and around the neighbourhood. With stops at Gangnam, Garosu-gil Road, Seorae Village, Apgujeong Rodeo Street, COEX, Gangnam Information Center, one not-to-be-missed visit is the magnificent Starfield Library at COEX Mall, and located close to the mall is Bongeunsa, a beautifully preserved eighth-century Buddhist temple.