As soon as I landed at Kilimanjaro International Airport, I went straight to my boutique hotel in Arusha to check-in and unpack. My main objective for that day was to ride a horse in Tanzania. So without even pausing for breath, I booked a guide and a horse to ride around the fields and forests in the area of Mount Kilimanjaro.
I so wanted to experience ride a horse in Africa. I'd already done the jeep safari, the boat safari and the walking safari. So now I wanted to do a safari on a horse.
Spotting the Columbus monkey in Africa
The day was very pleasant and we rode mostly through the forests. So we were covered by the trees from the hot African sun. Along the way we saw all kinds of monkeys, including the rare Columbus monkeys in their natural habitat.
Where to ride a horse in Tanzania
My guide thought I was the adventurous type so he took me on some rather difficult paths. We rode along narrow lanes and through fields of tall grasses with so many trees. Oftentimes, I had to practically hug my horse just so we could pass under the trees with the low branches.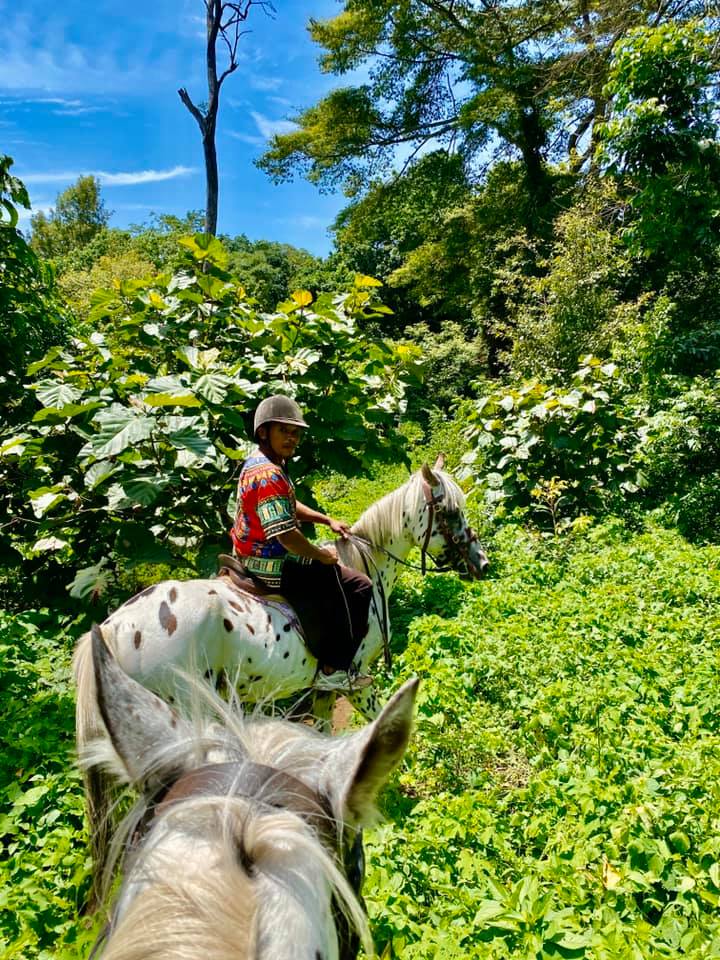 The schoolchildren of Tanzania
We also passed small villages along the way. Everywhere, the people of Tanzania were very kind. Many smiled at me and shouted out the traditional greeting of "Jambo!" Schoolchildren in thick sweaters in the colors of the Tanzania flag also ran along us as we rode through the towns. It was so hot so I couldn't imagine how these children could be wearing sweaters.
"They're used to it," my guide said, with a smile.
Enjoying a traditional sundowner in Africa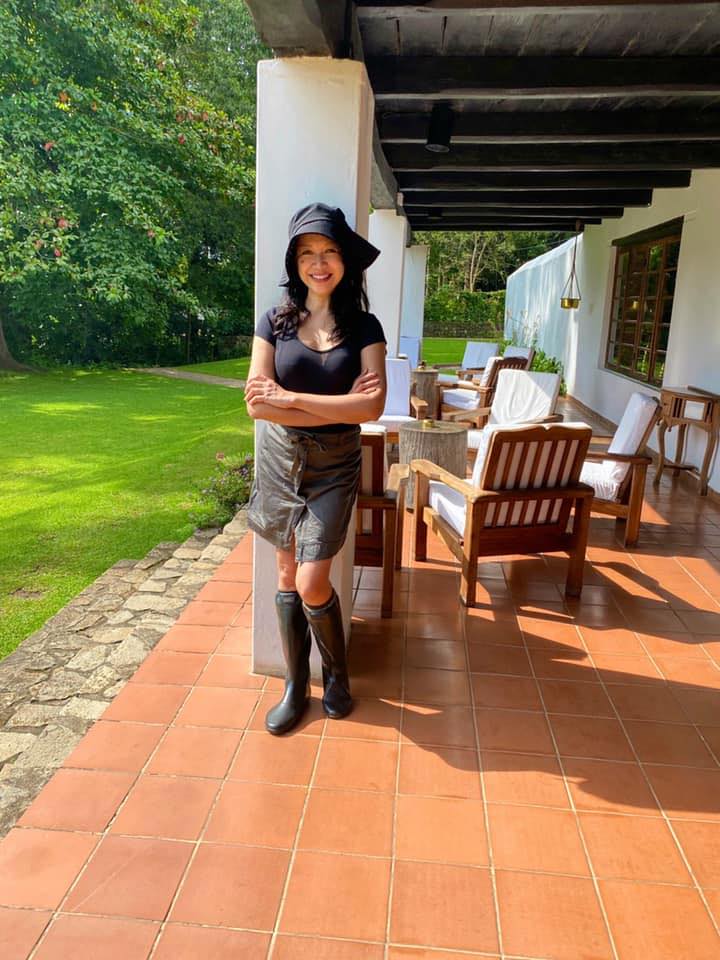 All too soon, my day on a horse, riding through the forests of Africa, ended. We rode back to my lodge, stopping along the way to see more monkeys. It was perfect timing, too.
The hotel was busy with guests seated on the terrace enjoying the traditional African sundowner, which is really a drink at sunset. I joined them and ordered a glass of champagne, sitting down on the steps to enjoy the view and to smell the fresh air.
It was only my first day in Africa and I already completed one of my objectives, which was to ride a horse in Tanzania. Already my great African adventure had begun.
Read more about the best safaris in Africa in Travelife Magazine.