Many travelers head for distant lands intent on finding the exotic, only to realize at the end that in certain destinations the most important thing they will have discovered is actually some aspect of themselves. This trip to Eger is somewhat like that.
From Hungary, for example, one is likely to return home with clearer perspectives and more definite views of this wonderful world; for the deep spiritualism of this country, based on a mixture of its religious roots and its experience behind the Iron Curtain, encourages contemplation.
At the same time, its beauty and nature leave visitors in awe, while the stories of creativity and heroism inspire remembrances of the greatness.
VISITING THE UNIVERSITY OF EGER
At the end of summer, we spent two weeks in Hungary, mostly in the countryside. Our first stop was the picturesque university town of Eger. Travelers can get to Eger in 90 minutes by car from Budapest.
However, we decided to take the slow train north instead. As we went further away from Budapest, the train chugged its way past forests and fields. We also passed the kind of old-fashioned towns that never make it to tourist maps.
Eventually, we arrived past 9 PM at a deserted station. Eger is a small but happy place; made even more vibrant by a youthful and inquisitive population of 60,000 and a school that is both old and young.
ABOUT THE ESTERHAZY KAROLY UNIVERSITY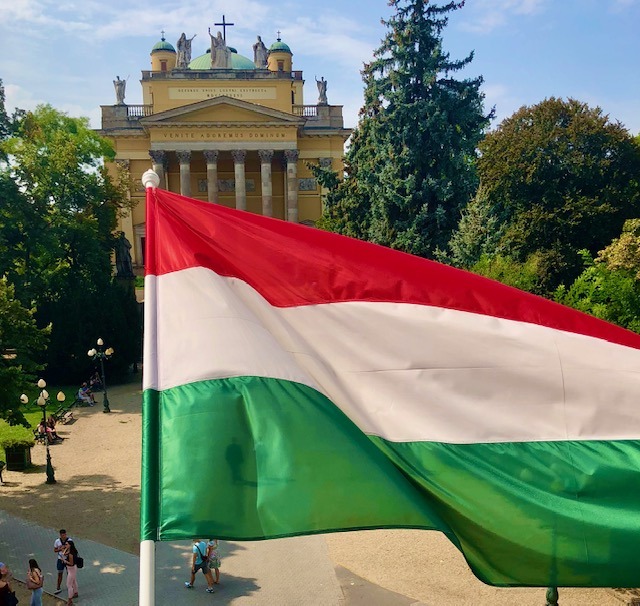 The Eszterházy Károly university was founded by clergy in 1774. The crown jewels of this university include an astronomical tower with a magical telescope. This ancient telescope allows for views of the streets below from up high. We reckon this is the world's first CCTV camera.
Then, there's a beautiful wood-paneled library filled with ancient books and colourful frescoes.
This famous library houses many ancient works. The people of Eger especially boast that this library owns a letter written by Mozart to his sister. Moreover, the university was recently awarded the official status of university. The entire town is clearly proud of this fact.
AGAINST ALL ODDS
In fact, pride is everywhere here. This is because Eger has also long enjoyed a special distinction in the history of Hungary. In the famous Siege of Eger in 1552, 2000 men and women successfully held back 80,000 Turkish soldiers attempting to occupy the town.
The Seige of Eger
This courageous defense against the Ottoman army is deep in everyone's general consciousness, whether they are aware of it or not. And if this fact is not immediately obvious to outsiders, travelers can watch the authentic re-enactments and immerse in tours at the castle.
---
RELATED CONTENT : THE BEAUTIFUL HANDICRAFTS OF HUNGARY
---
Climbing up to the castle of Eger
So one afternoon we climbed the hill to the castle looming above the town. At the iron gates, knights in heavy medieval dress greeted us. They taught us how to spar with swords and to shoot using real gunpowder.
My most memorable experience, however, involved a walk with kerosene torches in the darkness. We entered the ancient tunnels under the castle in pitch darkness. This was just like how the people of Eger over 500 years ago outwitted and eluded the invaders. This was literally a journey back in time.
Read more about traveling in Hungary in Travelife Magazine.