After three weeks on the road in Ethiopia traveling from north to south, a luxury hotel in Addis Ababa was heaven-sent. We ended up back in the capital for two nights at the end of our trip. By that time, we were long overdue for a splurge – fast WiFi, computerized lighting and other 21st century comforts — and the Hyatt Regency Addis Ababa was the ideal choice for a pit stop before flying out of Africa.
HOTEL NEAR BOLE AIRPORT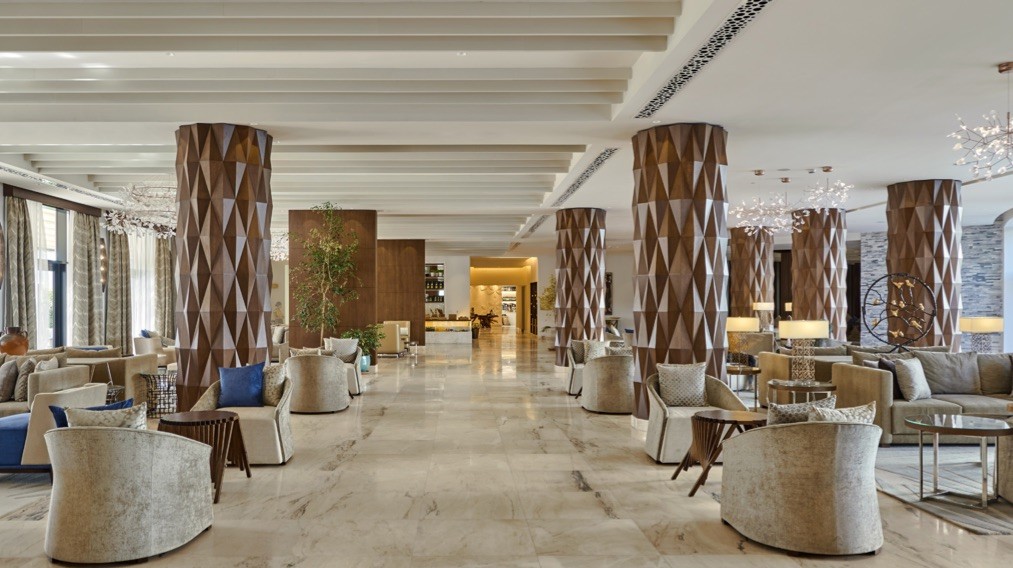 This luxury hotel in Addis Ababa is only a 15-minute drive from Bole International Airport. Yet it exists in a world of its own in Ethiopia's capital, just next to historic Meskel Square.
We walked into the lobby, white and grey interspersed with colorful modern art and crafts. I saw only smartly attired men and women in elegant dresses everywhere. They were sipping cocktails in the lounge or engaged in animated conversation by the Cascara bar.
LUXURY HOTEL IN ADDIS ABABA
"So this is where all the beautiful people of Ethiopia hang out," I said. In particular, I admired the style of a lady with a chiseled profile, sitting across me in a tunic dress the color of copper earth. She wore chunky bangles around her wrists and looked like she'd just stepped out of the pages of Vogue.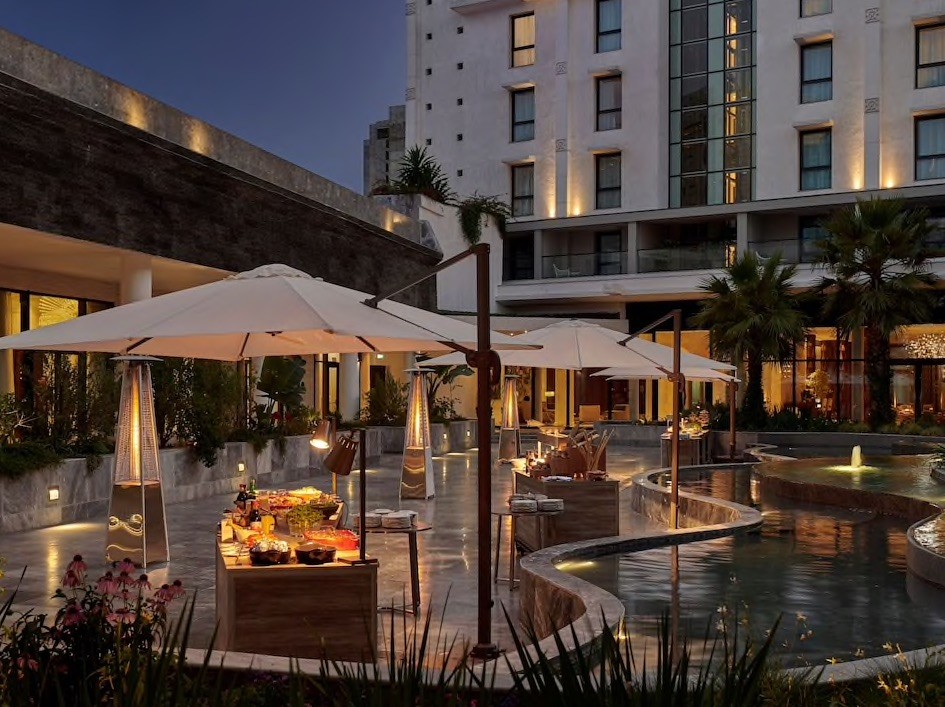 We ordered afternoon tea in the lounge to wind down. After all, we'd just spent a busy day packing and flying out of the south. Just a few hours earlier, we'd been eating breakfast in the garden of our hotel in a city called Hawassa. We'd ordered our favourite avocado shakes and monkeys dangled from the trees as we ate.
This was pretty much the case for every day of that past week. So it was nice to simply bask in the sophisticated vibe of the Hyatt, drinking tea from artisan cups.
ABOUT THE REGENCY EXECUTIVE SUITE
Meanwhile, our spacious Regency Executive suite nicely lived up to my first impressions as well. It certainly was appropriate for a luxury hotel in Ethiopia that everyone has been raving about. Done up all in white, it was modern, minimalist and luxurious all at once. I liked the large living room and adjoining bedroom immediately.
I'd stayed in a variety of lodgings in the Ethiopian countryside. All were charming but none had made me want to stay in and curl up in bed with a room service tray. In this sense, the Hyatt Regency was a world apart. It was pure heaven and calm.
---
READ MORE : VISITING AN ANCIENT TRIBE IN ETHIOPIA
---
ABOUT ADDIS ABABA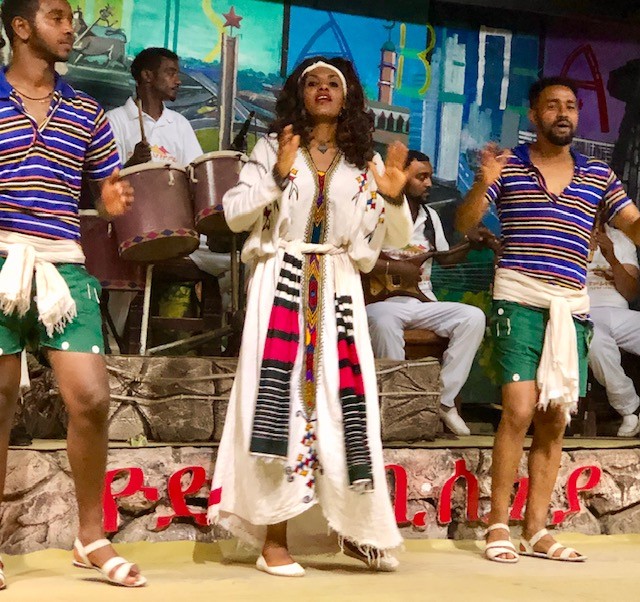 Addis Ababa is a real African city of noise, hustle and bustle, so serenity can never be underrated here. Also, there is something about the clean lines of the Hyatt Addis Ababa. It just soothes the soul. In this case, the calm came at just the right time.
And, yes, I did want to prop myself up in bed with fluffy pillows and a pizza. Ethiopia was briefly a colony of Italy so we never met a pizza we didn't like here. Nevertheless, we couldn't resist sampling the hotel's two restaurants. These were supposedly among the city's very best.
WHERE TO EAT IN ADDIS ABABA
Since the hotel opened, The Oriental very quickly became the dining venue of choice for discerning locals and visitors alike. In particular, Ethiopians like their grilled meat. This restaurant reportedly offers the highest quality available in the city.
It was cool that evening so we got a table on the terrace opposite Meskel Square and lots of thick blankets to wrap up in.
Within 30 seconds of opening the menu, I'd already made up my mind. I wanted a main course consisting of Ethiopian lamb shank. This called out to me at first glance so that I could think of nothing else.
I'd heard about this delicious lamb, you see. However, I'd still had to find a really delicious one in spite of the fact that I'd ordered it in every restaurant. It was a wonderful evening that was so out of place in the cacophony of sounds and smells that is Addis Ababa. Nevertheless, it felt just right. In fact, it was perfect.
Christine Cunanan is the publisher of Travelife Magazine. Read more stories about Ethiopia in Travelife Magazine.
Some photos courtesy of the Hyatt Regency Addis Ababa