It was a beautiful summer day and we were in Kiroro, which is 20 minutes from the seaside town of Otaru. Otaru was once the capital of the world's sardine industry, a business that created many millionaires in Japan.
The sardine industry is long gone. Today Otaru is more famous as a quaint tourist town with good sushi and canal houses. It's also a jump-off point for cruising around the scenic Hokkaido coast.
LUXURY HOTEL FOR FAMILIES IN HOKKAIDO
We were staying at the lovely Kiroro Tribute Portfolio Hotel, which is a great choice for families wishing to indulge in sports and hot springs bathing. It's a famous ski resort in the winter However, it's also wonderful for outdoor activities the rest of the year.
During our stay this summer, for instance, we took a Segway tour through the forest and hiked down to a waterfall. We also biked around the property and took the ski lift gondola to the top of the mountain.
CRUISES FROM OTARU
Lucky for us, the hotel had just launched a new cruise program option organised by the hotel team itself. Since the Kiroro Tribute Portfolio Hotel is just a short drive from Otaru, hotel guests have the option of day trips into Otaru.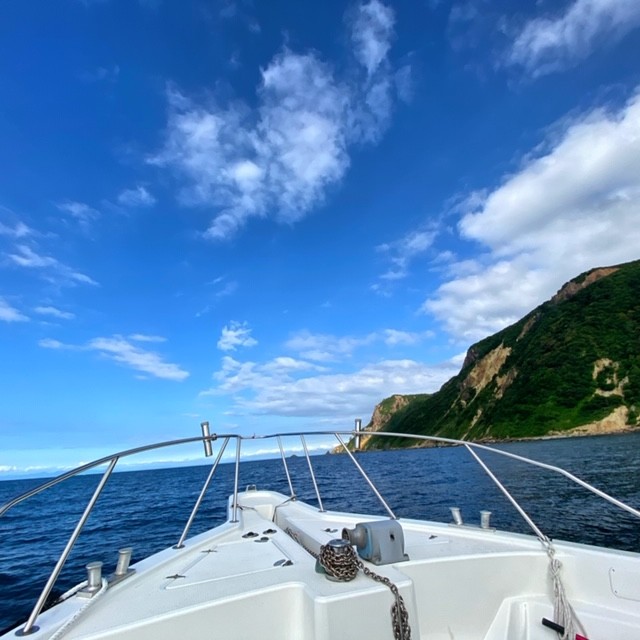 For the cruise, guests are driven from the hotel to the marina, where a luxury cruiser awaits. The cruise itself takes 90 minutes, taking in the scenic coastline between Otaru and the whisky distillery town of Yoichi.
THE KIRORO CRUISE AROUND THE HOKKAIDO COAST
We boarded the Yamaha cruiser at 230 PM and were greeted onboard by our own hotel team. That afternoon, the hotel executive chef himself was taking care of onboard food preparations.
You see, the cruise comes with drinks and assorted appetisers. These are served just as the cruiser is at the halfway mark and ready to sail back to Otaru Marina. It's the perfect time to do so. You can sit and relax on deck with sparkling wine and courses of appetizers.
---
READ ABOUT THE MOST ROMANTIC NEW HOTEL IN SPAIN
---
By the time you've had two drinks and some nibbles, the boat is sailing into the marina and you've just spent a lovely afternoon at sea. This cruise was very enjoyable, perhaps because the cruise experience is kept exclusive and the Kiroro Tribute Portfolio hotel team make sure that everything runs seamlessly.
We had a wonderful time. Then it was a short drive back to Kiroro. We returned just in time to jump into the hot springs for a soak before our barbecue dinner under the stars.
Read more about the best luxury hotels and lodgings in Japan for families in Travelife Magazine.