"Everyone who loves wine visits Villany to drink," said my host Attila, who worked at the town hall. We were in the courtyard of the Bock Hotel, waiting to start our tour of the famous Bock cellars, wine glasses already in hand and looking forward to tasting out of the barrels. I believed him immediately, even if I had just arrived, because the lovely town of Villany is so quiet and small that all life here is centered on wine. 
It takes under a minute to drive from one end of the town proper to the other, and on this short roadtrip you'll see nothing but wine cellars, big and small. Among these, the Bock Winery, which is down a shady lane just off the solitary main road, is the giant recognized as one of the best wines in Hungary. 
Visiting Bock Winery in Villany
I didn't realize it at the outset though, as this unassuming establishment with a stone-paved driveway looked like a typical mom-and-pop business in the countryside to me – that is, until I sat down to a delicious dinner of traditional pork knuckles and way too much wine with Mr. Bock himself in the Hotel Hermitage, his own wood-paneled restaurant.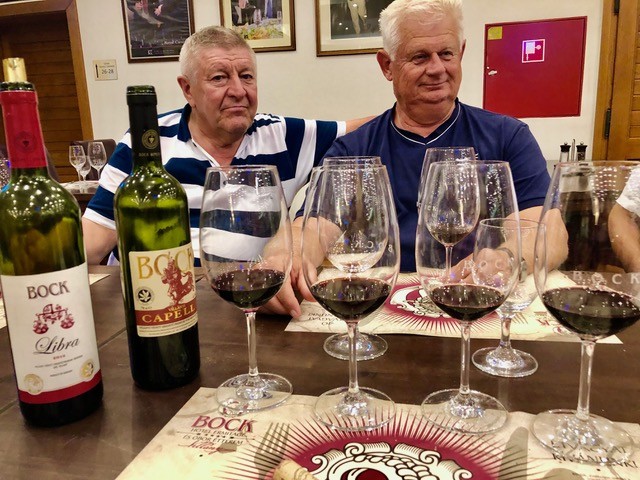 The food was excellent and the wines we tasted even more so. The jewels among Bock wines are the multi-awarded Magnifico series of dry reds and the flavorful Bock Capella series.   It was a long and especially fortuitous evening as Mr. Bock was inspired to also bring some unlabeled bottles out of his cellar for us to try. 
"You must excuse my tardiness," he said, as he joined us midway through dinner. "We've been busy with last-minute preparations for the concert of Placido Domingo in the town of Szeged, two hours away. We're sending our wines to him."
This, along with their cellar snaking endlessly underground, was my first glimpse of the extent of the Bock empire's reach. Apparently, Placido Domingo has been to the Bock winery too, and he liked the wines so much that he occasionally asks Mr. Bock to send him a case.
The best wines in Hungary
Mr. Bock's friendly competitor – everyone is cordial in Villany and they happily help each other out – is Mr. Gere who owns the other largest family winery in this region. Although near each other in size and reputation, their styles are very different in a small town where two contrasting styles is perhaps exactly the way to remain friends.   
For one thing, in contrast to the traditional rustic charm of Mr. Bock's hotel and restaurant, everything about the Gere family establishments is sleek, modern and sophisticated – including their take on Hungarian food.
At the Crocus Gere Bor Hotel for lunch the next day, I ordered pig knuckles once again; but this time, it arrived with lots of creative twists and plating. The wine tasting room of Mr. Gere, too, is all polished and fancy while that of Mr. Bock is warm and cozy.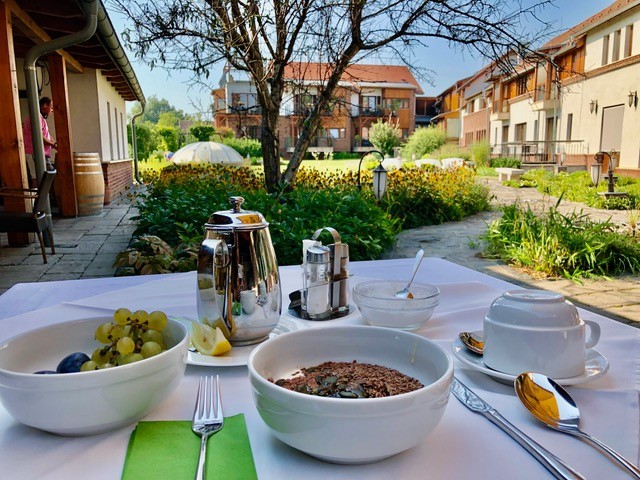 "Which did you like more?" I was asked by the people I met in Villany, as I'd had the pleasure of experiencing both wineries, as well as of tasting their wines.
So perhaps the most appropriate answer lies in exactly what I ended up doing. Stay and eat and drink in one place, and then try the other the next day. Then you'll literally have the best of both worlds.
About the town of Villany
The Villány wine region is built on traditions that date back at least 150 years. There are well-preserved cellars and press houses scattered across the winelands. Now these have become popular tourist destinations where travelers can sample different vintages and observe the process of winemaking.
---
THE BEST OF HUNGARIAN WINES
Villány is Hungary's southernmost wine region, known for its reds and rosés. Its warm sub- Mediterranean climate ensures that the wines are full bodied and robust. Most wine cellars and wineries here are open for tastings and tours.
VILLÁNY WINE EMPIRES
BOCK
Established by the Bock family in 1850, Bock Estate is one of the top producers of wine in Hungary, cultivating 80 hectares in the best locations for red grapes.
It also has an additional 70 hectares of integrated land which includes their cellar, a traditional restaurant, and a four-star hotel. One of its most popular wines is Magnifico, which is exclusively made from Merlot grapes from the Ördögárok vineyard.
GERE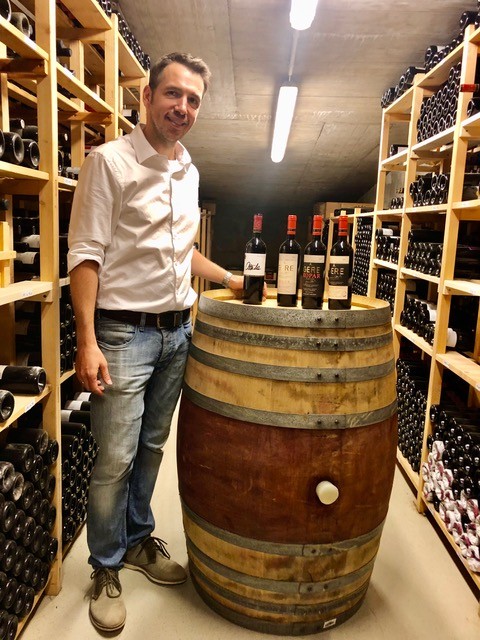 The Gere Attila Winery began as a family business that then grew into a thriving world-renowned winery. Their estate includes a four-star spa hotel and a contemporary gourmet restaurant. Its premier wines such as the Kopar Cuvée, Solus, and Attila Cuvée have won international awards.
Read more about traveling around Hungary in Travelife Magazine.