The entrance to the Park Hyatt Niseko Hanazono is deceptively simple. A winding road passes through fields that are green in the summer, with houses in the distance. Then it ends at the entrance of a building inspired by somber tones and minimalism. An extreme design to complement the extreme nature of Hokkaido.
MINIMALISM AT ITS BEST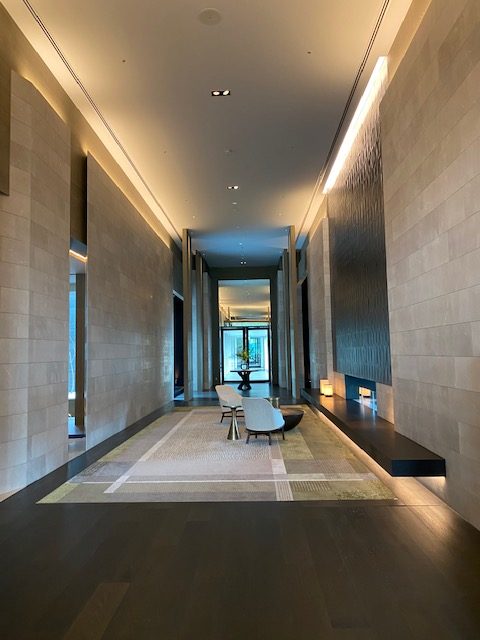 However, the stark lines of the hotel should not put the upmarket traveler off. It is precisely because the hotel is so luxurious in every sense that it can confidently create maximum space with minimum lines. It's literally a paradise where you can leave your troubles at the door, especially during the time of COVID-19.
This was our experience, arriving for a much-needed holiday at the end of July, just as Tokyo was announcing record figures for COVID infections and fatalities. The world seemed dreary and bleak at that particular time. In contrast, the Park Hyatt Niseko Hanazono was like a breathe of fresh air in a world of masks and viruses.
SAFETY IN SPACE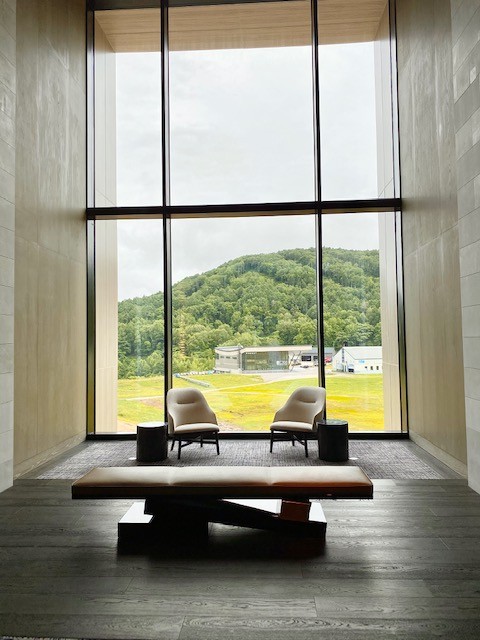 Here, space was a big factor in the feeling of safety. The hotel is a mammoth eight-stores complex with 11 restaurants, some of the largest hotel rooms in Japan, and corridors so wide you could play football in them. In such an environment of great distances, the coronavirus suddenly felt very far.
As with many places, space is always a valuable commodity. The sheer amount of it at the Park Hyatt Niseko Hanazono is enough to make anyone's jaw drop. Then there are the beautiful views visible from almost every room. These transport you out of the everyday. On one side is the Annapuri mountain range , while Mount Yotei is on the other.
THE INTERIORS OF THE PARK HYATT NISEKO HANAZONO
Finally, in case you ever tire of the views outside — all white in the winter and all green the rest of the year — the views inside are equally compelling. It's a mixture of industrial materials and exquisite finishing. Basically, a most unlikely combination that works.
The impressive lobby is a massive counter in front of a giant mural in a cavernous lobby that can basically double as a running track. Next door is the lounge which is jumping with apres-ski activity in the winter. Families hang out by the sweets bar for cakes and ice cream by Pierre Herme, while couples sit by the fireplace for dinner.
---
READ ABOUT THE BEST NEW HOTEL IN SPAIN
---
At the end of the lounge is a floor-to-ceiling bar where one can easily imagine ending the day with a shot of whiskey, happy and checking one's phone for a next possible date to return.
Read more about the Park Hyatt Niseko Hanazono in Travelife Magazine.