If you're looking to start the new year with great shoes, head to the Florsheim stores and Naturalizer stores in the Philippines and take advantage of great discounts. It's the last three days of the holiday sale.
Until December 31, shoppers at Florsheim stores and Naturalizer stores in the Philippines can pick up stylish walking shoes and comfortable dress shoes at a 20% discount. And then they can get a second pair for 50% off if they buy under the same receipt.
The sale will last until December 31 in stores in the Philippines. Florsheim shoes and Naturalizer shoes are distributed in the Philippines by Retail Specialists Inc.
ABOUT FLORSHEIM SHOES AND BAGS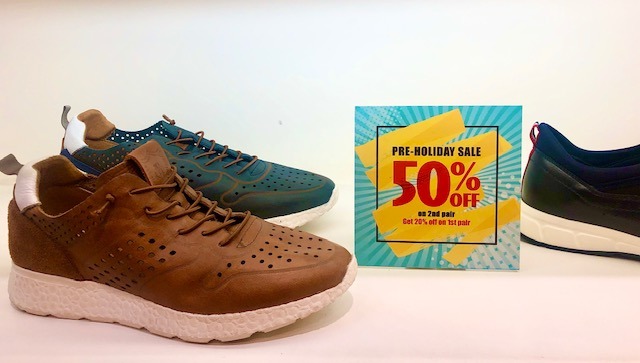 The Florsheim brand was established in 1892. It was traditionally a men's footwear brand. However it has since evolved and added a women's line in 2003.
A brand valued and respected all over the world, Florsheim delivers high quality fashion footwear for men and women. These reflect a union of style, comfort and premium workmanship.
Handcrafted with the finest materials, Florsheim delivers premium footwear that does not compromise on quality or design. It also offers a selection of classic dress, casual weekenders or loafers.
ABOUT NATURALIZER SHOES AND BAGS
Launched in 1927, Naturalizer became the first American fashion footwear brand created exclusively for women. At a time when women's shoes were simply smaller versions of those made for men, the brand filled a critical void in the footwear market. It offered shoes that were aligned with the needs for comfort and feminine fashion of the stylish woman. It has since also added a line of bags.

Today, Naturalizer remains deeply committed to keeping its original promise of style and comfort designed so women can move effortlessly and confidently through life.
Read more about the best travel accessories and footwear in Travelife Magazine.